COMPANY HISTORY
Craig & Rhodes have over 90 years' experience providing professional services to the urban development industry.

Craig & Rhodes, Surveyors, Engineers, Planners, was established in 1923 by Professor Alexander Donald (Don) Craig F.I.S and Mr. William Lester (Bill) Rhodes F.I.S and operated from an office in Pitt St. Sydney until 1926.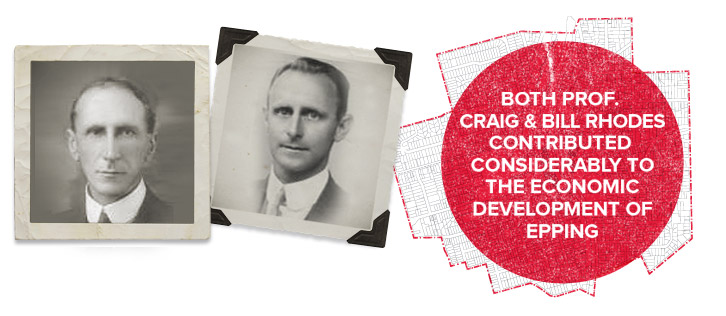 Professor Craig was a Professor of Engineering at Sydney University and lectured in Field Survey and Engineering techniques from 1912. He was also a founding member of Pennant Hills Golf Club at Beecroft and was responsible for the design and survey of the original layout in 1923. Unfortunately Prof. Craig met an early death in 1929. Bill Rhodes continued the practice in Epping for over 40 years until his retirement due to ill health in 1961. Both Prof. Craig & Bill Rhodes contributed considerably to the economic development of Epping & surrounding district and many of their early surveys and plans of subdivision form the basis of land holdings in the area.
In 1927, the practice moved to Langston Place Epping adjoining Epping Station and has operated continuously in Epping since that date.
Since the 1960's Craig & Rhodes, Surveyors, Engineers and Planners, has evolved from employing a small staff of five to a company of over 20 employees in the mid 1970's.
The current company structure of Craig & Rhodes was established in 1990 and has operated under the Directorship of David Bushell and Andrew Halmarick. To date, we employ over 60 staff including professional land surveyors, engineers, urban town planners and technical support all committed to preserving and maintaining the integrity and history of Craig & Rhodes.
SIGN UP TO OUR EMAIL LIST