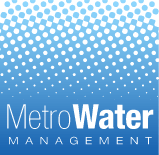 MetroWater Management
MetroWater Management is an accredited Sydney Water, Water Services Coordinator. MetroWater Management provides the NSW development and construction industry water management services that meet Sydney Waters' sewer and water standards.

MetroWater Management is accredited by Sydney Water to act as Water Servicing Coordinators for the design, modification and connection to Sydney Water assets. MetroWater Management is experienced in the full range of residential, commercial & industrial development options from subdivision, strata & community titles and we can undertake & manage all aspects of Sydney Water requirements associated with these forms of development.
MetroWater capabilities include the following activities:
Section 73 Applications (Notice of Requirements)
Section 73 Application (Complying Application)
Building Plan Approval Application (BOA / BAA)
Sydney Water asset creation and hand over
Waste Water (sewer) reticulation main design
Waste Water (sewer) carrier main design
Potable & Recycled Water reticulation main design
Potable & Recycled Water carrier main design
Waste Water (sewer) Pumping Station design
Waste Water (sewer) pressure main design
Construction Supervision & Management
Service Protection Report (Sewer Peg out) for building plan approval
Development Servicing Plan (DSP) review
Visit the MetroWater Management website
www.metrowater.com.au
for Sydney Water Accredited sewer & water main design & water servicing coordinator advice.
SIGN UP TO OUR EMAIL LIST