Little Bay Park
Client: Randwick Council
Description
:
This project involved various retaining walls, pathways and a steel staircase from the upper level to the lower recreational level. An important constraint was that no activity, either final or during construction, was permitted to touch the ground in the area to be spanned by the stairway.
Ease of construction under this constraint was considered, and the design involved prefabrication of the structure in three pieces, the central section (involving the greatest crane reach) being the lightest. Connections were detailed to permit all sections being able to be safely brought together while slung from the crane by workers on the completed sections of the structure.
The walkways, retaining walls and stair flights were proportioned and detailed for stability, minimum maintenance and an open, natural ambience.
Services
Project Management

Structural Design
Inspect & Certify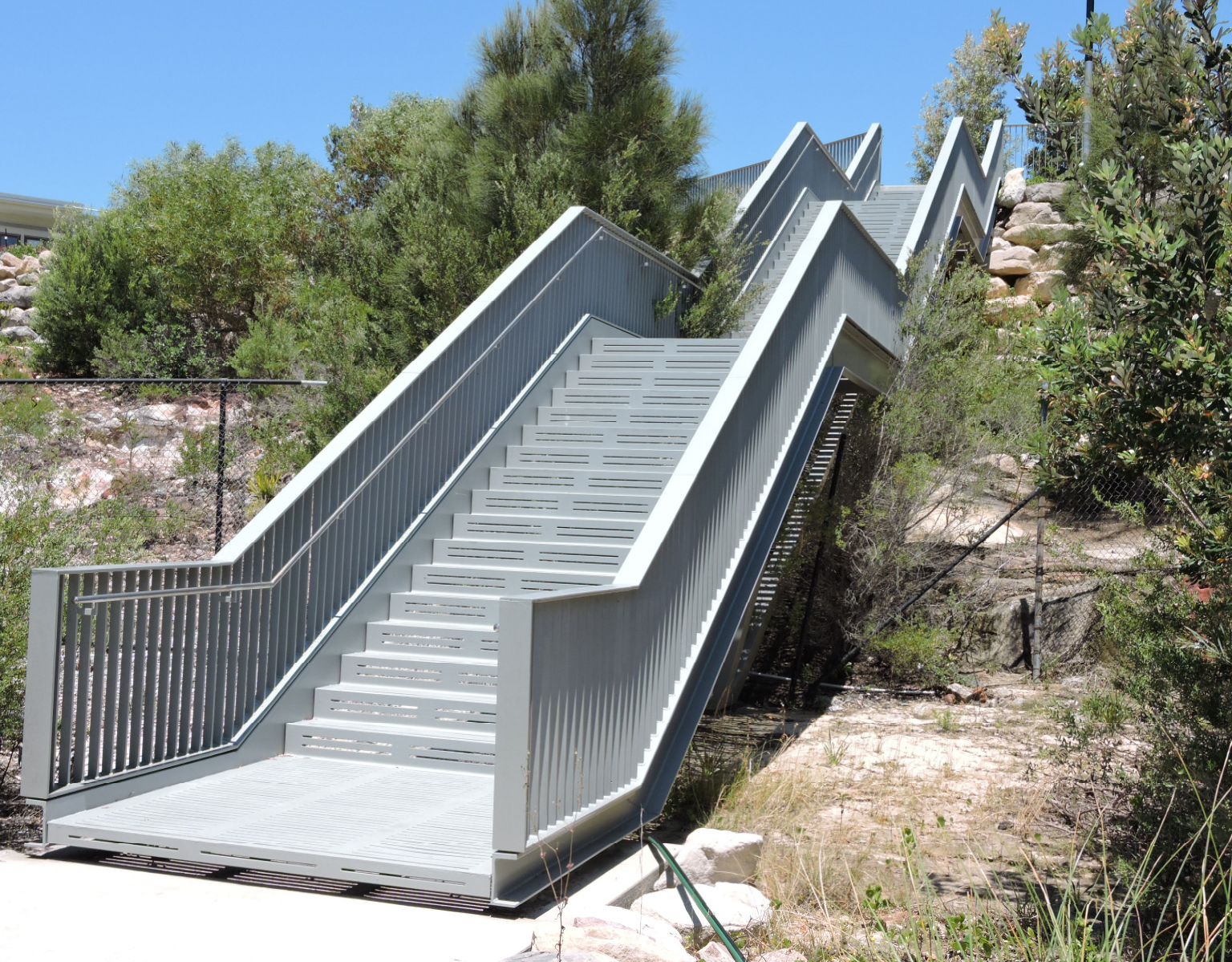 SIGN UP TO OUR EMAIL LIST