Burns Bay Park
Client: Lane Cove Council
Description
The concept made this access to be as unobtrusive as possible by providing a bridge designed for highway loading to be placed immediately over the community uses building, effectively separating the vehicle access from the recreational area.
The bridge design had to allow for supports to be located to suit the building to be inserted beneath at a later stage, and the roadway embankment was terraced to provide gardens and a climbing wall, this requiring an innovative approach to ensure stability in the recently- placed embankment fill.
Co-ordination and liaison with Council officers and other consultants to assist in concept development and division of duties.
Design of bridge for full highway loading, including abutments and retaining wall along western edge; Stage 2 design of terraces, stairs, landscaping walls, paving and slabs for picnic shelters.
Inspect and certify engineering works.
Services
Project Management

Structural Design
Inspect & Certify
Please contact us for more information on our Civil & Structural Engineering services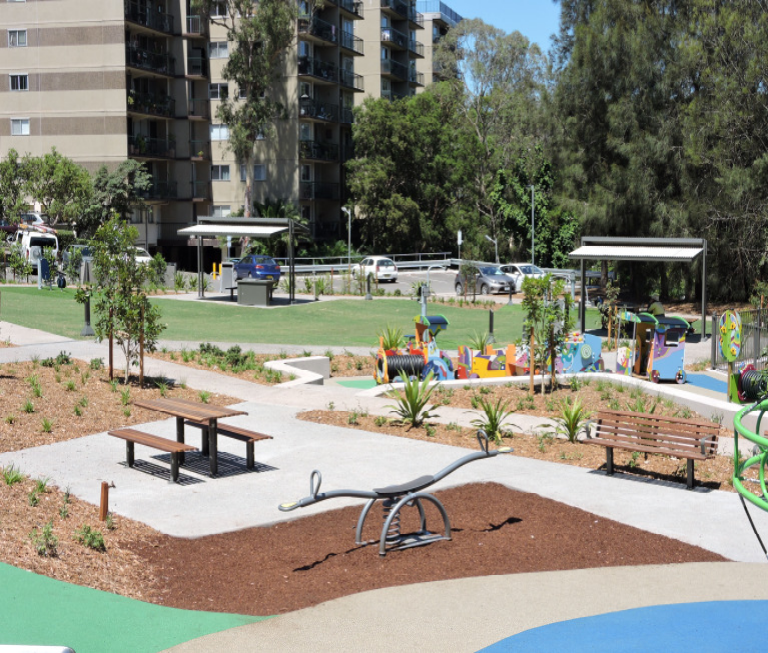 SIGN UP TO OUR EMAIL LIST