WEDDING CAKE ROCK DRONE SURVEY

Released 3 September, 2015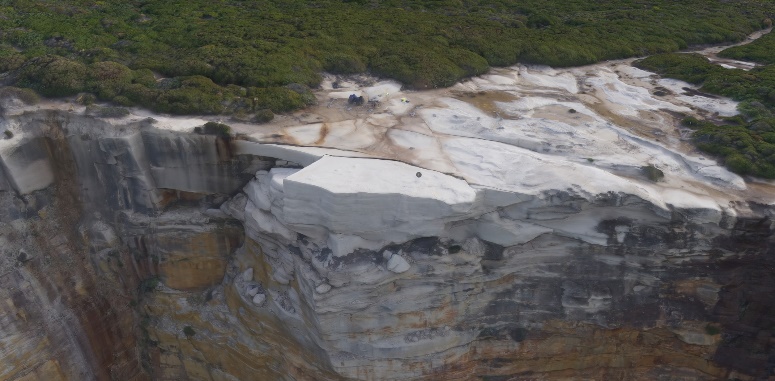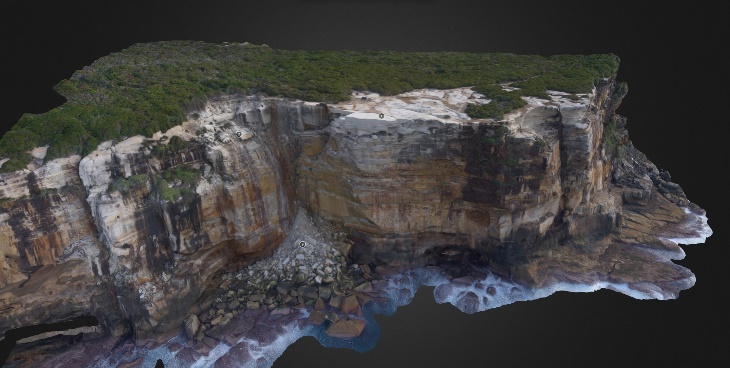 Craig & Rhodes recently completed an aerial survey of Wedding Cake Rock in the Royal National Park, south of Sydney. The National Parks & Wildlife Service (NPWS) were concerned that the rock structure was becoming increasingly unsafe and that the problem was being made worse by the stream of visitors engaging in photographic stunts near the cliff edge.
Craig & Rhodes established accurate ground control coordinates using RTK GPS to precisely position and verify the UAV data. The rock and cliff face was surveyed using a multicopter, Unmanned Aerial Vehicle (UAV). This allowed the survey team to undertake the measurements from stable areas nearby.
Craig & Rhodes prepared a 3D model and a detail survey plan of Wedding Cake Rock and the surrounding area. The 3D survey and geological reports of the underlying rock strata found the rock was precariously balancing on the edge of the cliff and likely to fall into the ocean within 10 years.
Wedding Cake Rock, Royal National Park, Bundeena.
"It's very much a testimony to the unusual nature of the rock at wedding cake which of course is also its attraction," according to NPWS Regional Manager Gary Dunnett. "We're intending to put in place a boardwalk and a viewing platform that allows you to see the rock and, most importantly, that brilliant white rock with the backdrop of the sea behind it, but safely."
The survey data will used by Landscape Architects McGregor Coxall to design the viewing platform to allow visitors to safely view Wedding Cake Rock and to help preserve the rock for as long as possible.
Craig & Rhodes are one of the longest-established surveyors in Australia and are working with technology partner Propeller Aerobotics who specialise in image post-analysis software and CASA licensed drone operators to acquire detailed survey data. Craig & Rhodes Survey Manager Ben Meyer said "the use of drones to collect survey data provides the customer access to large scale, highly accurate surveying data that is easy to access and analyse on the web, adding tremendous value beyond conventional surveying services."
---
SIGN UP TO OUR EMAIL LIST