THORNTON ESTATE NORTH PENRITH

URBAN DEVELOPMENT IN THE 21st CENTURY Released 22 July, 2015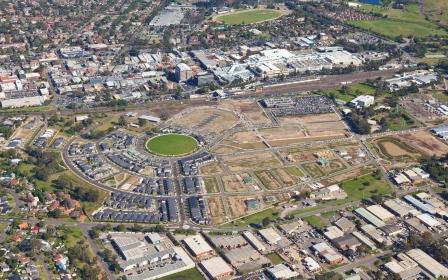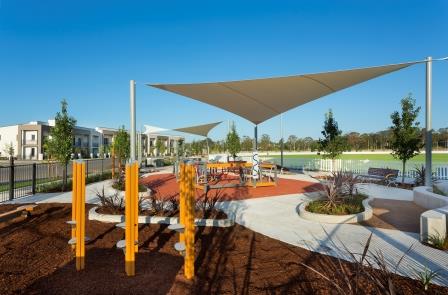 Craig & Rhodes is working closely with two key NSW Government agencies to provide new and innovative housing forms using new and innovative surveying and land title techniques. Using a new ePlan lodgement service with land and Property Information NSW (LPI), Craig & Rhodes has reduced the plan registration time from six weeks down to under two weeks for new development projects.
Craig & Rhodes was engaged by UrbanGrowth NSW for project management and surveying services for a 1,000 lot master planned community at Thornton, North Penrith in western Sydney.
A key element of the project is the design and construction of a modern affordable 21st Century Terrace with access to Sydney's central business districts. Craig & Rhodes has worked closely with LPI to trial and implement the use of LandXML files for plan registration. "A key aspect of our engagement has been to provide extensive cadastral surveying and titling advice to ensure the type of Title created at LPI responds to the built form and the affordability objectives of the development", according to Craig & Rhodes Survey Manager, Graham Hall.
"This implementation has been highly successful despite the complex nature of the survey plans and easements associated with the built plans."
The provision of a registered LandXML survey for the development and subsequent subdivision plans of the 21st Century Terrace has allowed for rapid plan and title creation which has seen a dramatic reduction in registration times and associated property settlements to less than two weeks.
"Craig & Rhodes has helped pioneer this work which represents a major development initiative in the Penrith area and so will serve as a base plan for future subdivision with downstream benefits already accruing," according to the NSW Registrar General Des Mooney.
Craig & Rhodes is very proud of its contribution to the Thornton urban development project and is confident its pioneering work for the lodgement of real LandXML files has contributed to the successful delivery of the project for Urban Growth NSW.
Picture: Thornton Estate North Penrith adjacent to Penrith CBD. Source: UrbanGrowth NSW
---
SIGN UP TO OUR EMAIL LIST