2017 NSW ESSI Award

Craig & Rhodes wins Community & Sustainable Environment Award for NSW's First 6 Star Green Star Rated Project at Fairwater.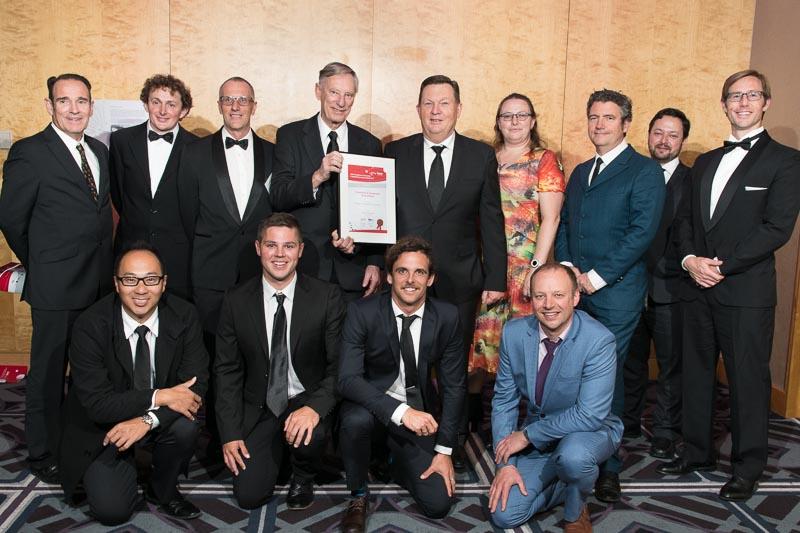 Craig & Rhodes was announced Winner of the
Community & Sustainable Environment
category at the
NSW Excellence in Surveying & Spatial Information Awards 2017
.
This prestigious award acknowledges the benchmark work completed by Craig & Rhodes for Fairwater, New South Wales' first, 6 Star Green Star Community, a world leading achievement.
Fairwater occupies the site of the former Ashlar Golf Course and the transformation into the award winning community estate was achieved through the use of innovative and sustainable design, engineering solutions, mechanical implementation and landscaping.
Innovations for the Fairwater project included:
The implementation of GeoThermal heating and cooling systems for residential dwellings.
A worlds best practice integrated landscape plan with internationally recognised landscape architects, McGregor Coxall.
Transformation of watercourses into ecologically diverse living environments through world class engineering innovation and the installation of bio-swales and bio-basins designed & engineered by Craig & Rhodes.
Complex surveying and land title solutions using LMXL and ePlan.
The list of community and environmental benefits that Craig & Rhodes delivered to the Fairwater community is comprehensive:
1. Improved water quality
2. Retention of large trees and integration of built form into the landscape
3. Sustainable environmental outcomes
4. Provision of landscaped open space & cycle ways
5. Geothermal heating & cooling innovation resulting in reduced power costs for residents
6. Innovation in small lot housing design & titling
7. Mixed housing form & affordability targets
8. Preservation of flora & fauna
9. Improved fitness for residents.
For more information contact:
Sydney: Craig & Rhodes on 02 9869 1855
Melbourne: Storm Consulting on 03 9208 0111
---
SIGN UP TO OUR EMAIL LIST